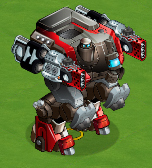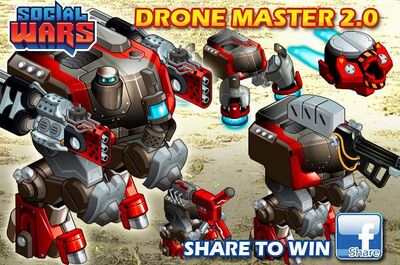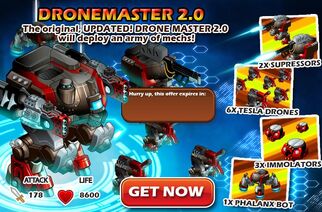 Drone Master 2.0
The evolution of the Drone Master mech Release on 16 of August 2013.
Stats
HP:8600
ATTACK:178
RANGE:10
SPEED:8
LOSpecial AbilitiesEdit
Spawn four types of drones:
2 Supressors: very fast attack however lower hp. They can damage all units with their cannons.
6 Tesla Drones: Good hp and attack
3 Immolators: Weak
1 Phalanx Bot: Good attack and hp
Obtain this unit via promotion.