Tusk Alien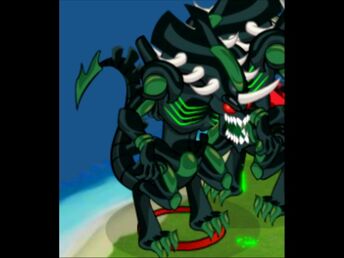 Tusk Alien is another unit in the alien collection. It can be obtained by buying the Tusk Alien Nest, winning in auction or buying in Units Collection.
STATS
LIFE: 350
ATTACK: 20
RANGE: 1
SPEED: 5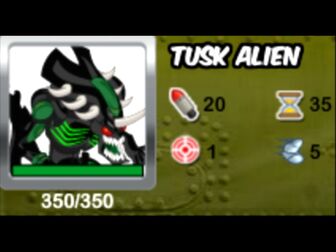 ATTACK DELAY: 35 seconds
Trivia
It's the 2nd biggest of the Aliens, the 1st being Claw Alien .
It seems to be based off of the Warrior Xenomorph since both are bigger that Small Aliens (Xenomroph Drone) but not as big as Claw Aliens (Xenomorph Queens)
They too can poison units when dead.
It's the only alien out of all the other units with a horn.
Community content is available under
CC-BY-SA
unless otherwise noted.