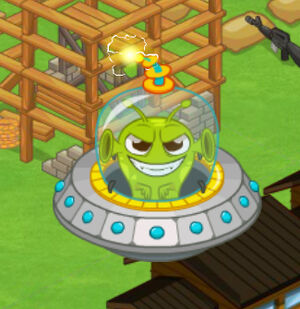 Is a weird aircraft that can be obtained in the auction house and can be obtained via Atom Fuser.
Hp: 900
Attack: 38
Speed: 10
Size: 1000444
Attack Delay: 35
Range: 8
UFO Ray (Normal Attack): Shoots a laser beam that deals great amount of damage.
Abduction: Abducts the closest small unit (1-299 Max Hp) in it's range.
Community content is available under
CC-BY-SA
unless otherwise noted.