TTigerTT




Born

A good day

Gender

Male

Country

Tigerland

Age

You don't have permission to know this

Rank

None

Template loop detected: Template:Infobox

Click here to refresh the preview above </noinclude>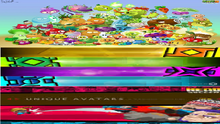 Hi I'm TTigerTT. I play Geometry Dash, Plants vs Zombies, Head Soccer, Angry Birds, Nebulous, some Facebook games and any game that makes my mind active. If you have any questions about the character , please ask them here.
My favorite pages
Edit
Forums
Every one I've edited
Me in

Angry Birds.

Edit
I made it up to beat the game with most of the Golden Eggs found by myself. I downloaded the Seasons, Space, Rio, Star Wars 1 and 2 and also played it in Chrome. Also I played Friends.
Me in

Geometry Dash.

Edit
I play on android, so it's harder than Steam version. I like more creating than playing. I beat all of them (Levels by RubRub) except for demons.
Old account: OficialTTigerTT.
Current account: OfTTigerTT.
Favorite: 1. 9: Death Moon by FunnyGame
Favorite: 2. 0:Rebellion by Bryan 1150.
Me in

Nebulous.

Edit
If you didn't know, Nebulous is a game developed by LLC Simplicial Software, inspired in Agar.io. However, in Nebulous you can find the next game modes: Everybody against Everybody(EAE), EAE Timed, Teams, Teams Timed, Survival, Soccer, Domination and Capture the Flag. Also you can find powers like poison, bomb, Electricity, Ice, Speed and Shield.
I know how to use them all, however, I am still not a good player.
I've also thought in making a wiki about this game. In fact, I found HS Wiki when I thought it didn't exist.
Me in

PvZ.

Edit
I do only play the first one, because PvZ2 isn't compatible with my cellphone and I hate the 3 newer ones.
I do never use more than 1 column of sun producing plants, I beat all mini games and I like Last Stand.
Me out of the screen.
Edit
I live in a flat in the west of the world,I play soccer also and I'm not bad.
I like my privacy, that explains my info up there.
A lot of music you must listen to keep sane. Edit
---
---
---
---
---
---
---
---
---
---
---
---
---
---
---
---
---
"Don't say me I can't cuz I can, and don't say me no, coz I will"
                                                                  Ursula Stolf, Storage Wars: Toronto

"You must decide how someone or something affects you"
                                                                  TTigerTT

"Humans live their lives, that's all. Not even the holiest saint can live witjout cutting a rose or killing a fly"
Athena to Hades, Hades Arc, Saint Seiya
"It's easier to apologize than asking for permission"
Jarrod Schulz, Storage Wars
"Don't waste your lives living others' lives"
Part of Steve Jobs' speech at Stanford University
Community content is available under
CC-BY-SA
unless otherwise noted.